20000mAh portable Battery Charger Power Bank Dual USB 2.1A/1A
20000mAh portable Battery Charger Power Bank 2 Dual USB 2.1A/1A Compatible Device: 1. iPhone, iPad, iPod 2. Samsung Device 3. Nokia Device 4. HTC Device 3. Smartphone 4. Tablet 5. MP3/MP4    Easy to use it, charging ONLY by turning on the powe button    Product Features: *High capacity 20000mAh external backup battery for your iPhone 3G,3GS,4G,4GS, iPod, […]
Model: CN189
weight: 0.3KG
Package: Standard
Returns:
Return for refund within 7 days,buyer pays return shipping.
See Details »
20000mAh portable Battery Charger Power Bank 2 Dual USB 2.1A/1A
Compatible Device:
1. iPhone, iPad, iPod
2. Samsung Device
3. Nokia Device
4. HTC Device
3. Smartphone
4. Tablet
5. MP3/MP4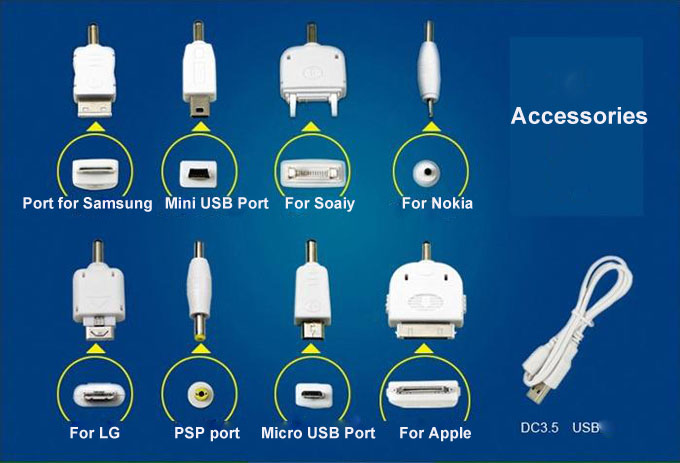 Easy to use it, charging ONLY by turning on the powe button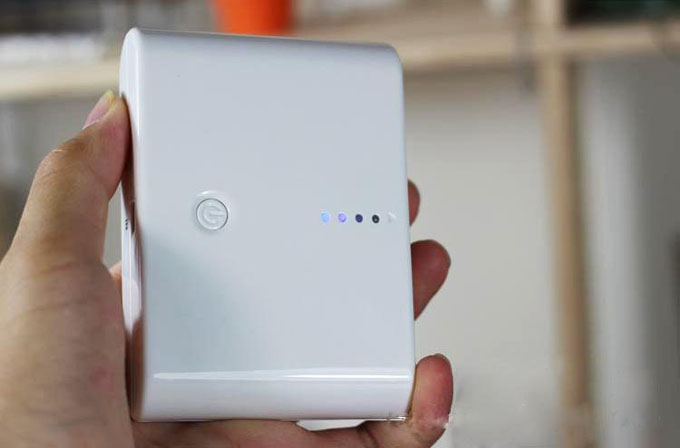 Product Features:
*High capacity 20000mAh external backup battery for your iPhone 3G,3GS,4G,4GS,
iPod, iPad 1,iPad2 ,the new *Pad and mobile phones.
*Designed to provide power for your iPhone, iPad, iPod and mobile phones.
*Built-in 20000mAh high capacity rechargeable Li-Polymer battery .
*20000mAh capability, powerful with long operation time.
*be compatible with Nokia, iPhone, iPad, MP3, MP4, and other mobile phones…
*the USB output, more convenient.
*High efficiency of power conversion.
*Electricity-saving function.
*With 4 LED power indicator.
*Partable, practical and long cycle life.
*Safe and reliable, perfect for using on travelling and outdoor activities.
Specifications:
*Capacity: 20000mAh Li-Polymer
*Input Voltage: DC 5.0V
*Input Current: 1000mA (Max)
*Duo USB output, charge 2 devices simultaneously
*Output Voltage (Port A): 5.0V
*Output Current (Port A): 1000mA
*Output Voltage (Port  B): 5.0V
*Output Current (Port B): 2100mA
*IC Protection for charging / overcharge / short circuit / discharge
*Circle Time:?500 Times
*LED indication for Battery Status
*Size: 135x70x22 mm
Color: 2 color for you choice

*1.Black 2.White
Package including:
*1 x 20000mAh External Battery
*1 x USB Cable
*8 x Adapters
*1 x User Manual
*1 x Box Retail Package